African horn is full of character, and the colours and patterns are rich, expressive and varied. Each shawl ring in this line is unique, and has it's own distinctive personality.
The pictures below show some of the possible colour and pattern variations within the Senegal color family. Please note that these are just examples, and that no two shawl rings will be alike.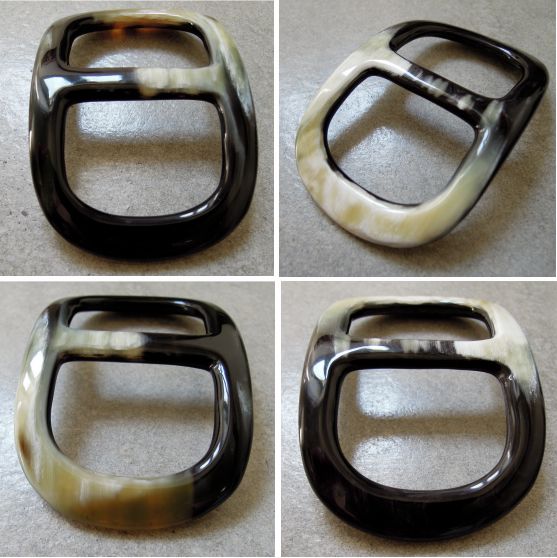 As with all the scarf and shawl rings in my collection, the african horn shawl rings are carefully handcrafted by highly skilled traditional artisans. They are finished off with completely smooth surfaces, round edges and a high polish.